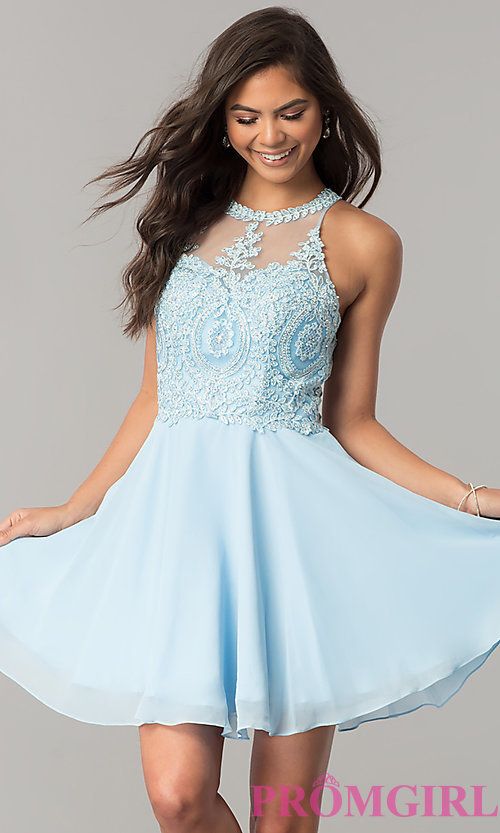 Spring Fling Dresses: Ideas, Looks, Feel, Creative
What is better than a light refreshing dress on a good summer or spring day? Summer or spring dresses are cute and they are practical too for the hot temperatures. It does not matter what body type is suitable for these dresses. It is suitable for women who are skinny and curvy. The dresses also give a nice silhouette making them look more ladylike. Not only that, when worn, they look absolutely effortless. Who knew that these spring fling dresses can also be worn and paired with multiple accessories to make the outfit look more cooler and lovely? It all gets back to your choice of spring fling dress!


Let us look at a few tips regarding spring fling dresses that are going to make you look absolutely ravishing when practiced the right way!


Cute Layers: Spring Fling Dresses
Winter is not the only time where you could layer your outfit. You can do that in summer and spring too. Get really lightweight cardigans made out of cotton or polyester. You can absolutely color block or coordinate with your spring fling dress. If you are wearing a light pink mini spring fling dress with no sleeves, it is your best option to wear a pastel blue flowy cardigan to wear with it. If you got bell bottoms for sleeves then it is a wonderful delight to look at.
On top of it, it definitely would make you feel confident and cute on a spring day! Not only the cardigans, you can also wear crop tops or tank tops to layer in. when you do so, it makes the spring fling dress look like a skirt from the bottom. It also gives off artsy vibes. But opt for pastel colors as in light colors for spring fling dresses. It satisfies the cottagecore aesthetic too!
Having Fun While Accessorizing: Spring Fling Dresses
Spring and summer is not the time for you to be formal anymore with your outfits. Especially not with spring fling dresses. Put on some chunky or colored necklaces, bracelets, earrings to add some character to the dress! Wear headbands or head scarfs to make the hair look much prettier when you are clueless as to what to do with your hair!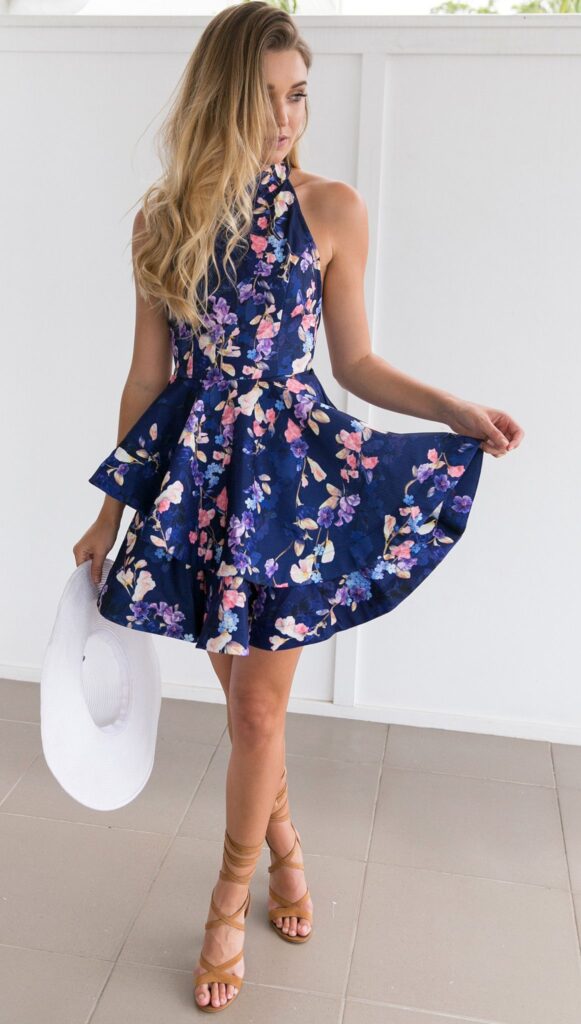 Denim It Up
Denim is such a timeless piece and would go with anything and everything. It goes with a spring fling dress too! Also you do not have to necessarily wear the denim jacket as it is. The point is you could tie the sleeves of the denim jacket around your waist upon your spring fling dress. It gives off casual vibes. Only go for a denim jacket when the temperature is tolerable.

Otherwise you might be in serious trouble the whole time suffocating. This is one way. There is also a second way of wearing a denim jacket. Instead of buying the regular denim jacket, buy a denim jacket without sleeves. Making it more like a vest. You can also wear this upon your spring fling dress!
Also Read: Long White Nails | Blue Quince Dress | Guide To Rock Leather Skirts Fashion