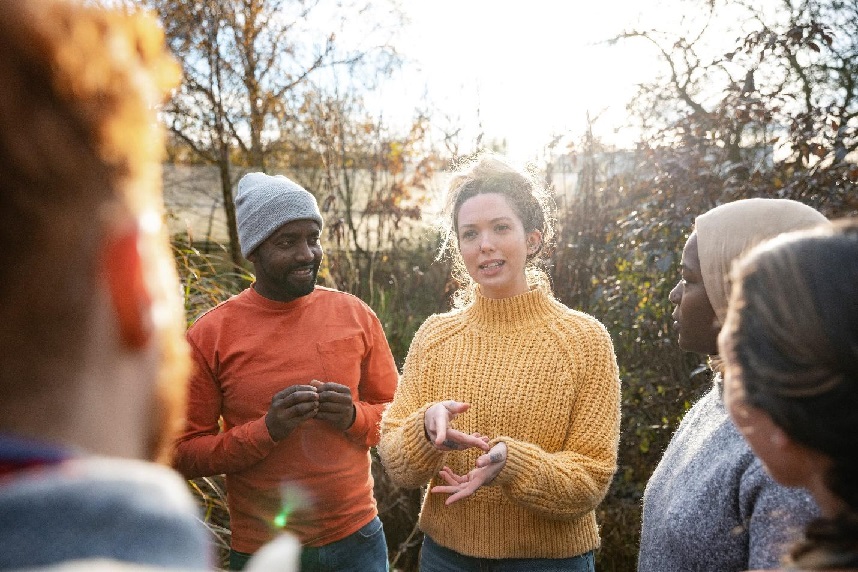 Field education in social work offers invaluable experience
There is nothing like getting hands-on experience when training to be a social worker. Field education is a critical component of any social work degree or orientation program. It is essential to ensuring that the social workers of today are as competent and prepared as possible.
Mentorship is key
Social workers in training are often paired with an experienced mentor so they can learn from their experience. This is very helpful for social workers who are gaining field experience in communities that are far different than what they have any previous experience with.
Mentors can help increase the cultural awareness of social workers in training so there is a better chance of positive reception and outcomes in diverse communities.
Field experience allows students to put their learned skills to use in the community
While there is no doubt that a student learns a lot in class, it is incredibly rewarding and satisfying to finally get to use those skills to help others. Students can have a major impact on their communities, and that is incredibly encouraging when completing a degree.
Better research and studies occur when students go in the field with a mentor
A large part of social work is figuring out what is really needed in a community. When there are obvious social problems, finding out the driving factors can help social workers find solutions that can improve communities. Actually, getting people to open up about what is going on in their homes and neighborhoods provides invaluable insight and info.
Field experience improves communication skills
Knowing how to communicate with people from diverse economic and social backgrounds is critical to being a great social worker. This is not something that can be learned by just taking classes. It is important to know how to make a connection with others, so they feel comfortable talking to you about what is going in their lives and those around them.
So many people block out attempts at help out of fear of repercussions or simply because they do not believe that anybody can help them. Social workers must find ways to break down these barriers and help these people.
Field experience helps social workers decide what type of social worker they want to be
Social workers can find employment in a variety of locations and facilities. Field work can help students decide what area really calls to them. For example, some students may want to work with young people at a school, at a non-profit organization dedicated to a specific cause, work with the elderly or for a larger government institution.
Getting field experience is essential for an advanced degree
While online social work master's degree programs are popular, it is important to understand that field experience is one of the requirements. For example, the University of Ohio offers online social work master's degree programs that can be completed in as little as 19 months. The coursework is completed entirely online, and students are placed in the field to complete required field-placement hours.
Field experience placements are typically at the discretion of faculty and staff at universities
A variety of field placement internships are available to social work students, although selection can vary based on the semester during which the field experience occurs. Various agencies and non-profits work with social work programs to provide field experience. While students may be a bit nervous hearing that their field experience is ultimately chosen for them by agencies and faculty, they should rest assured that faculty consider their student's interests and how they would like to specialize when making these placements. Their goal is to make sure your placement provides you with a rich and rewarding experience that leads to your ultimate success as a social worker.
Of course, there may be some exceptions in programs. It is important to research and ask admissions counselors what the placement process is for a particular program.
During field education, students get valuable feedback
Feedback from mentors helps students become better social workers. There is always room for improvement no matter how experienced or gifted a person may be. Constructive criticism and advice while training to be a social worker prevents mistakes and miscommunication when out on the field and working as a fully licensed social worker. This is a great time for students to ask questions and submit their own ideas for feedback to their mentor.
Field experience allows students to learn about their own strengths and weaknesses
Another important aspect of social work is learning your own strengths and weaknesses. Social work can be stressful, and it is important to learn how to use your strengths to help others. At the same time, the emotional load of dealing with unfortunate situations can be hard to deal with. It is essential that social workers learn how to handle heavy emotional loads and establish a good work-life balance.
Mentors can help social work students learn ways to compartmentalize emotions so they can give their full attention to the people that are part of their caseload. While it is impossible to not feel some type of emotional connection to the people you are trying to help, maintaining your professionalism is necessary for the job. Learning how to establish boundaries without hurting feelings can be challenging so having someone to help you learn how to do this while a student is incredibly beneficial.
Conclusion
Social work field education is the capstone to any social-work-degree program. By getting out in the field and helping others, students get to put their skills to work and start to see how rewarding their career can be. Having a mentor to help guide them and learn real world skills helps ensure that, when they gain a permanent position, they are well prepared to be the best social worker they can.
Although there are many online social work degree programs out there, all have some required field work. If they do not offer placement services for field education, then it is advisable to find a program that does.