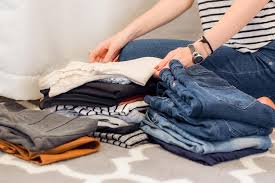 All you need to know about circular fashion
As per the United Nations Environment Programme (UNEP), the fashion industry accounts for at least 10 per cent of global carbon dioxide output, which is more than shipping and international flights combined. With this report, the fashion industry should be revamped, keeping the planet and the environment in mind. It can be challenging for many customers or consumers to understand the industry's impact on the environment. After all, several consumers shop for their favourite clothes without inquiring about their sustainability, circularity, or circular fashion. So, what exactly is circular fashion? With the help of this article, you can learn everything you have to know about circular fashion.
What is circular fashion?
Circular fashion is based on the idea of circular economy, and Anna Brismar first developed it. In 2017, she defined clothes or garments, shoes, or accessories as a part of circular fashion since they can be sourced, designed, and produced to circulate effectively and responsibly in a valuable form and return safely to the environment or biosphere when it is no longer required. So, circular fashion means reusing the resources of the fashion industry, which begins at the design stage of the clothing lifestyle. Currently, the clothes in the current fashion industry are disposable and end up in waste or landfill. Circularly, new materials or garments are used again and circulated.
What are the benefits of circular fashion?
Circular fashion uses a sustainable approach to clothing consumption and manufacturing, and the garments are made from recycled fiber and help reduce waste and pollution. But there are more advantages to this concept. Read on and learn about it.
It is sustainable and ethical: Circular fashion is ethical and sustainable, allowing profits, the planet, and people to be put in the right place. It utilises recycled materials, protects various natural resources, and reduces water and energy consumption. What makes this fashion different is that it is sustainable compared to traditional fashion. And new garments can be created using renewable and non-renewable resources. The ethical part of circular fashion motivates people to purchase reused and recycled materials.
It consumes less material: The circular fashion design helps garment manufacturers consume less fabric or material per piece, leading to more efficient energy and less waste. After all, it focuses on recycling, reusing, and reducing. The circular concept doesn't end and moves from one stage to another. It ensures you are benefiting from the resources rather than wasting them.
It helps save energy and lasts longer: Circular clothing helps reduce pollution and save energy. Mass production wastes resources, negatively impacting the environment and contributing to global warming. Circular clothing decreases landfill waste and carbon footprint. Moreover, it helps save money because it is made of high-quality and durable fabrics, allowing the garments to last longer.
How can you get involved with circular fashion?
Many consumers cannot shift their purchasing habits right away. After all, change is gradual; the first step is avoiding clothes made by the fast fashion industry. Always keep circularity in mind and look for 100 per cent natural, biodegradable and renewable fibers. You can search for Woolmark-certified garments that guarantee durability, quality, and performance. Another certification to look out for is the Cradle-to-Cradle certification, a global standard for responsibly made, safe, and circular garments.
So, make sure that you buy more products or garments from stores that provide circular fashion. By doing so, you are helping your environment, promoting the well-being of the communities and people, and encouraging recycling.