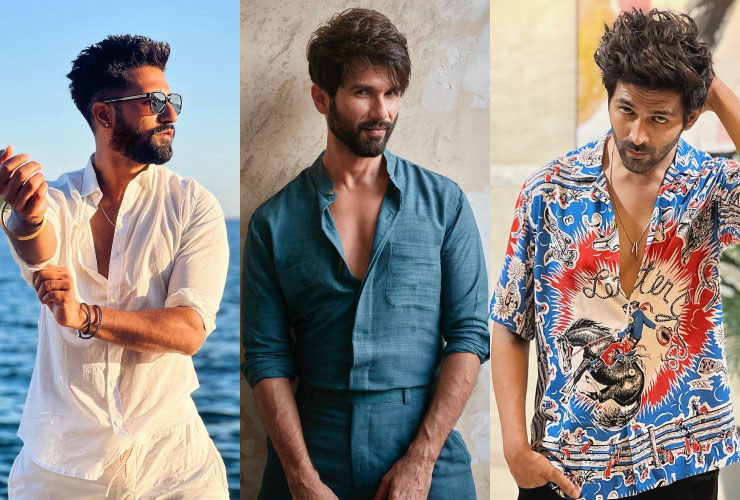 5 Types of Shirts All Men Should Own
A well-dressed man is a sign of success, power, and sophistication. But what does it take to be well-dressed? For starters, it begins with having a solid foundation in your wardrobe. This means having the staple pieces that will see you through any situation, and one such staple piece is the shirt. A man's shirt says a lot about him, which can be the difference between looking sharp or looking like a slob. So, this post will explore the different types of shirts all men should own — from business shirts to Oxford Shirts — to ensure they are always dressed for success.
The Oxford Shirt
The Oxford shirt is versatile and can be dressed up or down. It's perfect for a casual office setting or a night out on the town. Meanwhile, the key to styling an Oxford shirt is to keep the rest of your outfit simple. Pair it with dark jeans and loafers for a sleek, pulled-together look.
The Polo Shirt
Every man should have a few key items in his wardrobe, and a polo shirt is one of them. Polo shirts are perfect for various occasions, from casual days at the office to weekends spent with family and friends. They can be dressed up or down, depending on the occasion, and they always look sharp. And if you don't own a polo shirt (or two), now is the time to add one (or two) to your wardrobe.
The Henley Shirt
The Henley shirt is a must-have for any man's wardrobe. Named after the town in England where it was first manufactured, the Henley shirt is characterised by its placket of buttons running down the front. This classic style can be dressed up or down, making it a versatile option for any man. And whether pairing it with jeans for a casual look or dress pants for a more polished appearance, the Henley shirt is a versatile piece that every man should own.
The Business Shirt
Good business shirts can make all the difference in your overall look, and they can be used to dress up or down to suit any occasion. This shirt is a must-have for any man who wants to look sharp and put-together. It can be worn with a suit for more formal occasions or jeans or chinos for a more casual look. Meanwhile, make sure to choose a quality shirt made from 100% cotton fabric and get it tailored to fit your body perfectly.
The Button-Down Shirt
Button-down shirts are a must-have in any man's wardrobe. They are versatile, stylish, and can be dressed up or down. And whether you're wearing a button-down to the office or out to dinner, you'll always look put together.
Button-down shirts come in various fabrics, including cotton, linen, and wool. They can be solid colours or patterned, and the collar can be spread or pointed. Meanwhile, when choosing a button-down shirt, ensure it fits well in the shoulders and chest and isn't too baggy or tight. And whether looking for a casual shirt to wear on the weekends or a dressier option for work, a button-down shirt is always a good choice.
All men should have at least one of each type of shirt listed in their wardrobe. This way, with the right fit, style, and occasion, you can create many different looks that will leave a lasting impression. Nevertheless, shirts are a necessary part of any man's wardrobe, and with the right care, they can last you for many years.