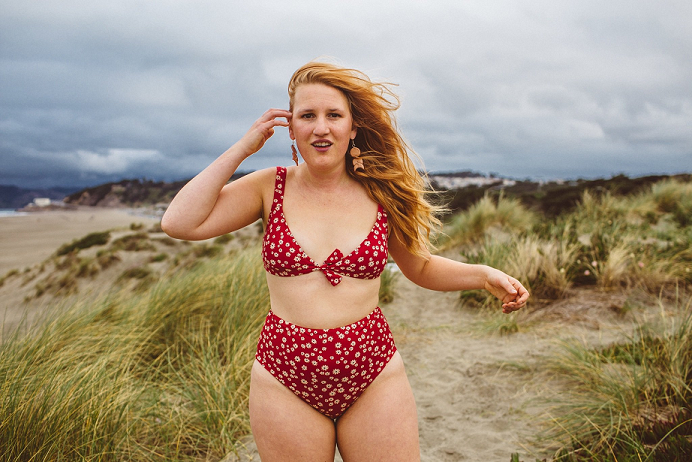 6 Stunning Bikini Options For Women With Curvy Body
Bikinis can be tricky. You want to look good but don't want to show too much skin. If you're a woman with curvy hips and thighs, finding a flattering bikini can feel like an impossible task. But it doesn't have to be! Here are some curvy swimsuits for women with curvy body types:
Sided Strap Bikini
You will love side straps because they can be worn with anything and everything. Some of your favourite tops to pair with this style include halter tops, v-neck tanks, and bandeaus. There are tons of bottoms that look amazing with side strap bikinis—from high-waisted briefs to cut-off denim shorts!
Side Tie Bikini
A bikini with side ties is a great option for women with curves. This style has both high-quality material and a high-waisted design that will help you make the most of your shape, so you can feel more confident when you're wearing it. It's also one of the best suits out there if you want something that will stay in place while swimming or playing water sports.
Another benefit of this type of bikini is that it has wide straps on each side, which means they won't dig into your skin when worn over time. These straps are also adjustable, so you don't have to worry about them falling off during any physical activity like swimming or surfing!
Smocked Bikini
A smocked bikini is a great choice for those who want to highlight their curves and show off their figure but are concerned about revealing too much skin.
Smocking is a way of gathering the fabric in pleats, which creates a very flattering look around the waist and hips. For women with curvy bodies, this can help create an hourglass shape that accentuates your best features and hides others. The smocked effect helps give you more coverage without sacrificing style or comfort.
Fringe Bikini
Fringe bikinis are a great choice for women looking for a more modest look. They cover the hips and thighs and offer a tasteful amount of coverage in the front.
If you're looking for something that's more conservative but still has an edge, fringe bikinis are perfect!
Boy Shorts and Bandeau Top
You can also wear a bandeau and boy shorts. You can find them at most clothing stores, or you can buy your own and customise them to fit your body. This is another style that works well for women with curvy bodies. The bandeau top is not too tight against the chest and it's not too loose either. It hugs the body in all the right places, giving you an hourglass figure without making you feel like a sausage in the casing!
Retro Prints
Retro prints are a great way to show your personality. They're also a great way to make sure that you have the most fun in the sun. While some retro prints may be too much for some people, if you can pull off the look, then all power to you!
There are many options out there for women who are looking for a flattering bikini. With these tips, you'll be sure to find the perfect one for your body type and personal style preferences!