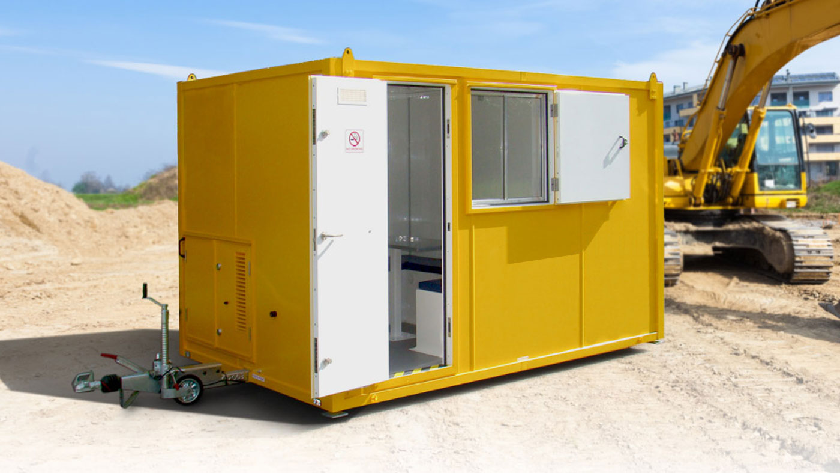 Hiring welfare units : A New User's Guide
Here are some points to consider
If you employ staff, you are obliged to provide them with access to welfare facilities during the workday.
With few different words, this provision is also known as site accommodation or simply 'welfare'. The type of welfare used on a site depends on a number of factors. I will try to detail them briefly below
The HSE advises: "Construction workers need facilities such as toilets, places to eat and change clothes, and to wash."
The document recommends the following as 'good facilities can positively benefit health and well-being and can help to prevent dermatitis:'
A clean, well-maintained toilet with a powerful flush.
Changing rooms and lockers (if workers are required to change clothing)*
Appropriate facilities for female workers should also be taken into consideration.
Workers deserve to take a break during the day, away from the elements and maintain adequate hygiene.
How to assess what you need
It is important to assess the site and workers before deciding on welfare accommodation for your workplace site.
Start with:
What are the average attendance numbers on site?
Can a truck access the site/pick up the accommodation once the project is completed?
How much space do you currently have to accommodate the welfare unit ?
Do you have access to utilities?
Are extra secure or anti-vandal units necessary?
GETTING A QUOTE
We have specialist staff that can help with anything and the customer checklist enables us to get the details we need to provide a quote as quickly as possible.
Here are some questions you my want to consider asking when speaking to our team
What is the surface I should place the units on? Will it work if the ground is not leveled?
What's included in the price?
What's the square footage and what kind of power (KW) are you looking for?
How often should the tank be emptied?
How many toilets are needed for x number of people?
How are the cabins connected to mains electric?
Contact PF Modular today for more information about Welfare Units we have available