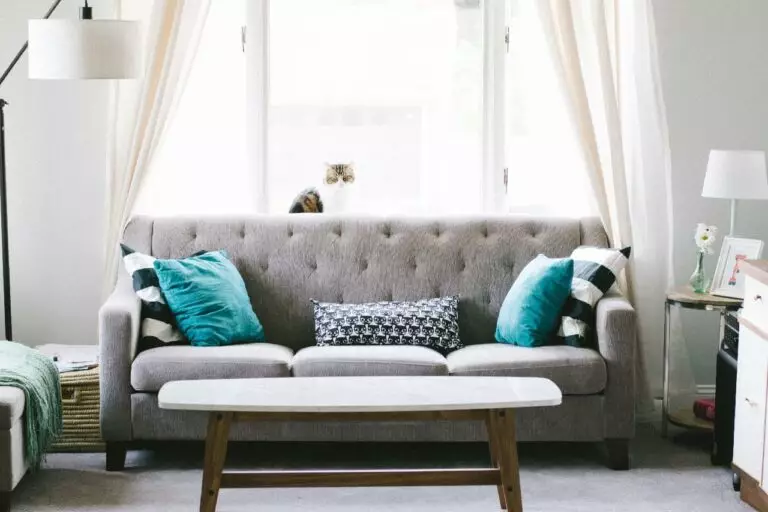 5 Key Essential Factors to Consider When Choosing Lounge Furniture
Buying or renting a new house is an exciting stage in life. You may arrange your room any way you wish and make it into your little kingdom. It's like a blank canvas, and picking out the colours, textures, and furnishings may be a lot of fun, but it can also be a significant undertaking. As such, you must choose the right furniture for your home; and even minor mistakes can cause problems if you do not think clearly about the lounge furniture.
The variety of options available might quickly overwhelm you when selecting new living room furniture. Meanwhile, the living room serves as a common meeting place for the family and a place to unwind. As such, your choice of furniture will be significantly influenced by the style of your home, so careful consideration should be paid to this matter initially. Also, finding the right fit for you involves considering several factors, regardless of whether you are redecorating your entire home or simply replacing some outdated furniture.
Size of Your Home
Your house or office's perfect furniture must suit the available space. So, consider the fact that your ability to move around the living room will be constrained if you get large couch sets for your little space, such as seven-seaters. Why? Because there isn't enough room left for you and your family to move about freely. And even if the sofas are nice, it also makes the space look neat and lifeless. Hence, select your furnishings according to the size of your room.
Comfort
It makes no sense to purchase attractive furniture if it is uncomfortable; therefore, you should take comfort into account. For instance, buying a stylish workplace chair prevents you from doing your responsibilities effectively, similar to when your back hurts. As such, you would have wasted your money in that case. Additionally, experts advise choosing furniture that has been ergonomically designed to maximise comfort while also enhancing the ambience of your home or business.
Durability
Durability is a crucial consideration, along with design and aesthetics, whether it comes to cabinets, sofa sets, couches, centre tables, or chairs. People invest a lot of money and effort in their furniture, so choosing the right piece is crucial.
Therefore, while buying lounge furniture, choose high-quality pieces that will serve you and your guests for a long time. Never buy inexpensive furniture since it will not last as long and can quickly rip, requiring replacement after a relatively short period.
Cost
The ideal furniture cost should be within your means. But, it doesn't imply that you get the cheapest furniture because you can wind up with low-quality items. Likewise, purchasing furniture doesn't have to cost a fortune, either. So, find one that fits within your budget yet won't break the bank. As such, avoid buying furniture that costs more than your income, as you'll have to think about how you will exist once you have spent everything.
Colour of the Furniture
Colours have a direct impact on how long viewers remember something. So, choose the best colours that will compliment your space and combine them to create the ideal combination of colours and home design. Besides, make sure to choose a colour scheme that complements your furnishings and gives the impression that your living space is spacious. As such, you may use a neutral colour scheme like white, soft grey, or beige for tiny areas. And if a soothing colour scheme appears dull, you may add some colour pops with accessories like artwork, carpets, pillows, and accent walls to make it more lively.
When buying furniture, making a wise choice is crucial because it can affect your daily life and is something you will likely use for many years. And given the variety of options, there is bound to be something that matches your budget and living space, offering you furniture that compliments your house, lifestyle, and family.