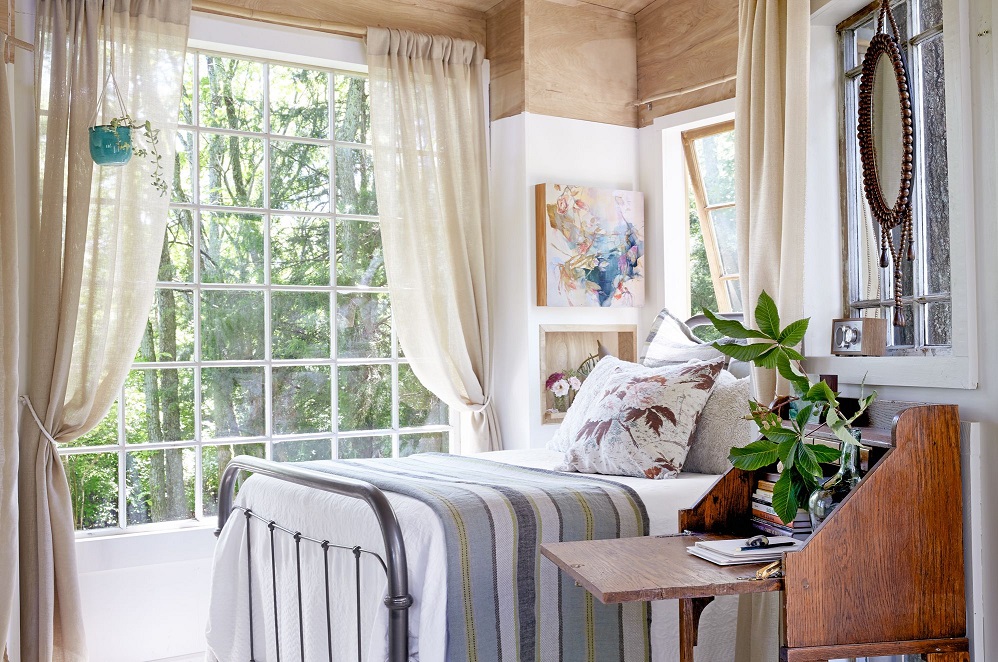 Guide to making your bedroom comfortable and classic
At the end of the day, it is your bedroom where you spent time relaxing and recharging yourself for the next day, and for that reason, this space has to be comfortable and soothing to the eyes. However, making it so can be a daunting task. From furniture selection, and light placements, to maintenance and cleanliness of the bedroom there are a lot of factors that need to be considered for making your bedroom a classic one. If you are confused about how to decorate your bedroom then we are here to guide you accurately in doing so. Make sure to remember these points to decorate your room from scratch or to give it a changed and better look.
Choose and place the furniture smartly- The major element of a bedroom is its furniture. How you select and place the furniture impacts the final look of the room and decides the overall space availability left for accommodating various activities. You can explore some of the bedroom furniture options like wooden bed designs, bench for the foot of the bed, wardrobes, etc. with this brand. If you have ample space availability, then make sure you add extra furniture like a small working desk, a dresser, etc. to increase the functionality of the room.
Declutter and organize the room– A decluttered room automatically feels comfortable. Don't make your bedroom look congested by adding unnecessary furniture to it. Add extra furniture only if you have space available for it. Maximize storage to make the room look organized. You can do that by having side tables with drawers, beds with storage beneath, floor-to-ceiling wardrobes, etc. Buy extra baskets to get rid of the daily clutter that makes your room look messy.
Keep a good collection of bedsheets– For a comfortable sleep, you need to have a clean and comfy bedsheet over your mattress. Added to that, spills and stains on your bedsheet will make your bedroom look unkempt. Therefore, make sure you have an extra set of sheets available handy. Bed sheet designs complement the room and make various elements look synchronized. The best part of having a good collection of bedsheets is that you no longer have to worry about timely laundry.
Elevate the walls– Plain walls make the bedroom look boring. To break this monotony, hang artwork on the walls. You can also accentuate a particular wall to add texture to the room or go for wallpaper to add patterns. An accent wall act as the focal point of the room and instantly makes the room look dramatic. Added to that, make sure the colors you select to cover the walls add personality to your room.
Do not forget to add lamps– Other than overhead lights, make sure you add lamps to your bedroom. Overhead lighting can be troublesome while you are trying to simply read a book at night. For such purposes, lamps work best. Additionally, placing the lamp in the room adds up to the aesthetics. There are plenty of options available out there so that you can choose the lamps that suit the theme of your bedroom.