Everything You Need To Know About Emory Tate
Emory Andrew Tate Jr. was an American International Master who was described as absolutely a groundbreaker for African American chess by grandmaster Maurice Ashley. Emory was the father of Tristan and Andrew Tate, both former kickboxing champions.
Emory Tate: Early Life
Emory Andrew Tate was born on December 27, 1958, in Chicago, Illinois. Emory was born into a family of 9 children; his dad, Emory Tate Sr., was a notable attorney, and his mom, Emma Tate, ran a truck leasing company. Tate Jr. began playing board games as a child. Emory was a sergeant in the US Air Force, where he excelled as a linguist. According to his son, Emory learned Russian in the military. By chance, he managed to pick up Spanish as well as German. Tate actually learned Spanish while studying as an exchange program student in Mexico.
Emory Tate: Marriage
After their divorce, Emory's English wife took the three children back to the UK and returned to her native country. His oldest child, kickboxer and internet sensation Andrew Tate, is one of them.
Emory Tate: Career
Tate's greatest FIDE rating in the 2006 rating list was 2413, placing him 72nd in America and among the top 2K active players around the world. On December 30, 1996, Emory had a USCF rating of 2508. After earning his 3rd norm at the 2006 World Open, Tate was awarded the 'international master title' in 2007. On the American chess scene, where Emory defeated grandmasters in about 80 tournament games, Tate developed a reputation as an inventive and perilous tactician. Tate won five times in a row at the US Armed Forces Chess Championship. Emory was inducted into the 'Indiana State Chess Hall of Fame' in 2005 after winning the 'Indiana state championship' six times. In 2010, Emory Tate also won the 'Alabama state championship'.
Emory Tate's Son Andrew Tate
A British American kickboxer, commentator and businessman, Andrew Tate is also known as Emory Andrew Tate III. Andrew Tate has a net worth of 350 million dollars. Andrew competes for the Storm Gym team and trains athletes in the heavyweight, cruiserweight, and light heavyweight divisions. Andrew also has two younger siblings. Janine is his sister, and Tristan, his famous brother from the movie 'Shipwrecked- The Island', is one of his siblings. Andrew is a good looking, intelligent, and attractive man with a captivating as well as daring personality. Andrew Tate has a strong and appealing physique, impressive body measurements, and a normal body type. Tate stands about 6 ft 4 inches tall and weighs about 84 kg.
Death
Emory was raised in Chicago, Illinois. Emory Andrew Tate has not revealed any information about his family members or educational background. Tate passed away on 17 October 2015, after unexpectedly fainting during a competition in California.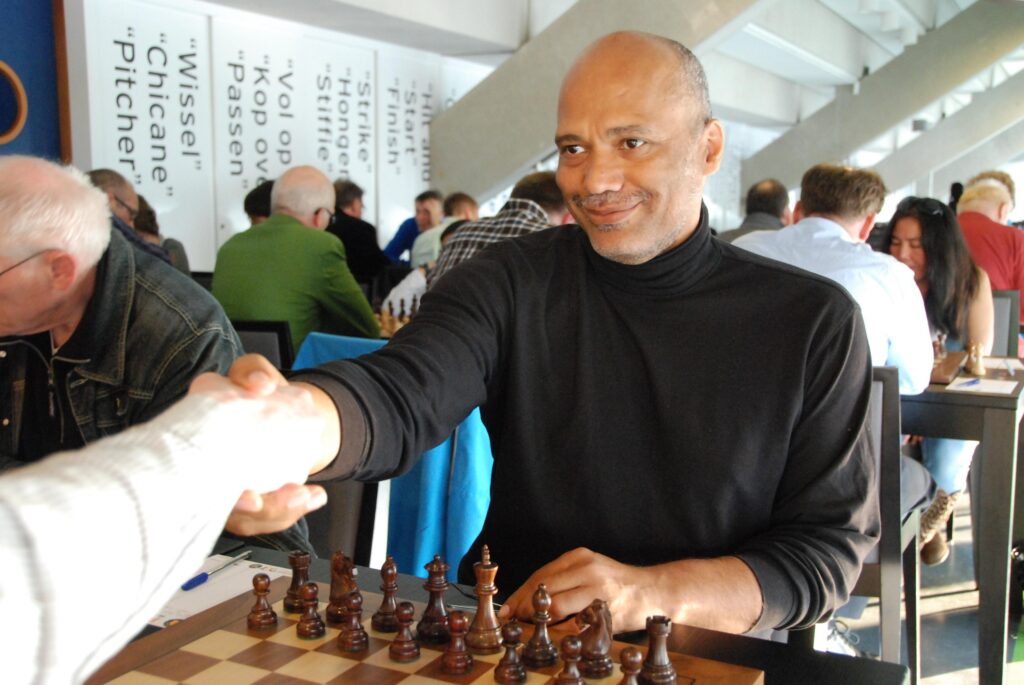 Net Worth
Emory Tate is a wealthy chess player who is also a popular chess player. Emory Tate's net worth is estimated to be $1.5 million, according to Wikipedia, Forbes, and Business Insider.
Also read: Ana Sofia Henao | Arjun Mathur | Geetika Budhiraja | Nicole Flenory