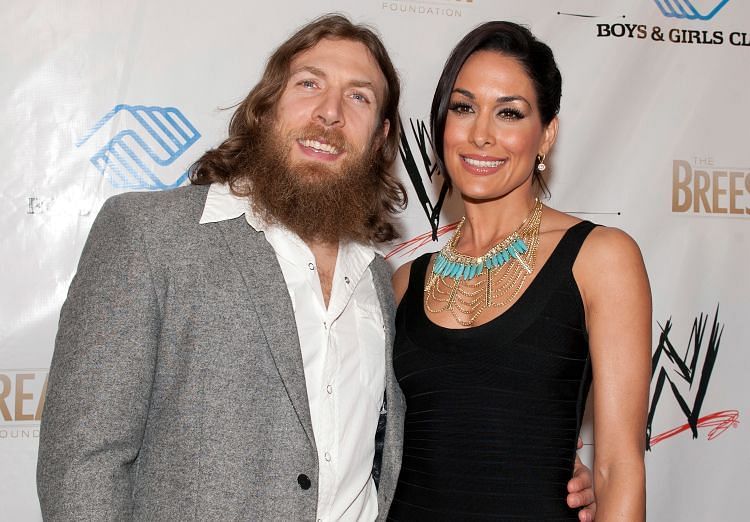 Brie Bella Net Worth: WWE, Salary, Contract, Actress
Brie Bella is an American television personality and a retired professional wrestler who has earned a staggering net worth through her acting and wrestling career. Alongside her sister Nikki Bella, she made up for one half of the wrestling duo known as The Bella Twins. She is a one time WWE Divas champion. She was ranked No. 12 of the top 50 female wrestlers in the PWI Female 50 in 2015. She was also chosen Choice Female Athlete in 2016 along with her sister Nikki Bella. She was inducted into the WWE Hall of Fame in 2020 along with her sister.
Brie Bella Net Worth
Brie Bella has an estimated net worth of around $12 million. A huge chunk of Brie Bella's Net Worth can be attributed to her endeavours with WWE. She has been one of the most successful and accomplished Divas at WWE. She has been running her 'family business' with her twin sister Nikki Bella.
The Bella Twins have their own line of wine called the Belle Radici. The Bella Twins also have their YouTube channel which features daily fashion, beauty, travel, fitness, relationship, and health videos, along with daily video blogs, created by them. She has also had a very successful television career. Bella is the star of hit reality shows Total Bellas and Total Divas. She is married to another WWE superstar Daniel Bryan. Brie and her sister Nikki are fans of the Philadelphia Eagles football team. She continues to be a successful actor, model and entrepreneur.
Brie Bella Net Worth: WWE Career
Brie Bella made her WWE debut in 2008 in which she along with her sister had a fight with Victoria and Natalya and defeated them. From 2008 to 2011 The Bella Twins were on top of their game and made an impact on WWE. Brie Bella became Divas champion in 2012. She left WWE in 2012 to fight in Independent circuits. She returned to WWE in 2013 and The Bella Twins made Total Divas. Brie made sporadic appearances between 2018 and 2019. She retired from professional wrestling in 2019.
Charity
Brie Bella and her sister have always been up for charity works. They like to give it back to the community. She along with her sister raised $15000 for red nose which is a charity focused on ending child poverty. The Bella Twins have helped in building playgrounds in elementary schools and have also shown support for the American Troops in Afghanistan in the past. They are an example for others both in and out of the ring.
Brie Bella on Instagram | Bryson DeChambeau Net Worth | Lexi Thompson Net Worth | Brooks Koepka Net Worth | aalyah gutierrez