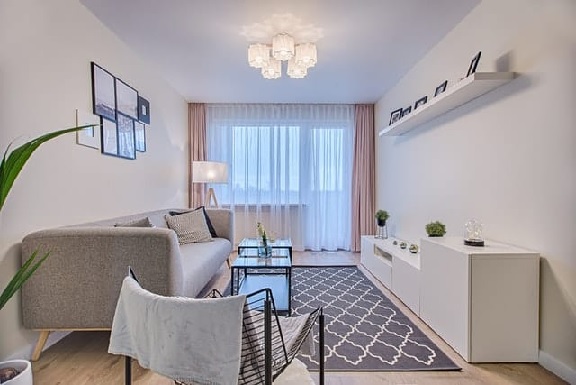 Why Choose Space Saving Furniture: Useful Tips
Space saving furniture and functional furniture are the preferred furnishing solution both by those who are faced with the need to furnish a small house and by families that are expanding and need to reorganize spaces.
A house with a few rooms or an apartment of a few square meters can become very comfortable thanks to the use of these new space-saving systems that allow you to keep everything in order and organize the various rooms and accessories of daily life.
Choosing space saving furniture means finding a place for everything in a comfortable way and giving more functions to a single piece of furniture, minimizing the space occupied and making the most of what is available.
This type of furniture is able to change shape if necessary and therefore have different uses.
Obviously, multifunctional furniture adapts to the type of need and the destination site …. let's see how to best choose the space-saving furniture for the various rooms of the house.
Space-saving furniture and multifunctional furniture for the living room
In all houses the living area is one of the most experienced … in the evening after dinner to enjoy a little relaxation, on weekends to spend quiet hours or to welcome any guests.
Choosing multifunctional furniture for the living room is an excellent solution to leave more living space and to give this area of ​​the house different functions, as needed.
There are numerous space-saving solutions for living room furniture:
A simple and very clever solution: the space occupied by the sofa is also used to store more bulky things such as duvets, towels, shoes or various accessories.
Whether it is a three-seater or a corner sofa depends on the space available, but the structural model is always the same: the seat lifts to reveal an underlying area used as a container.
The non plus ultra in this area is the container sofa bed: a space-saving and multifunctional piece of furniture! Its very name suggests what we are talking about: a container sofa that also has a structure that when opened becomes a bed. An excellent solution for having an additional bed in the house for guests to use when needed, without also losing the function of a container for various accessories.
Whether they are circular or square , upholstered or padded, they are furnishing elements that help to embellish the room and create a relaxing corner. Also in this case it is possible to give the pouff a double function, that is also that of a container inside.
There are numerous types of cabinets with removable shelves that turn into real worktops or desks on which to work or study.
There are also magazine racks with wheels that, if necessary, become shelves for a quick snack or for a comfortable and relaxing breakfast if used in the bedroom.
Recovering space could also mean in practical terms using furniture or bookcases as dividers and separators.
In this case it is necessary to make sure that it is not necessary to fix these structures to the wall.
Another solution to combine the function of furniture with that of a bookcase is to choose a model of bookcase that has shelves for storing books and also closable doors to arrange documents and various objects without having them in sight.
Multifunctional furniture for the bedroom
Also in the bedroom it is good to use the available space to the maximum and also for this room numerous multifunctional pieces of furniture have been designed.
A simple structure that provides that under the bed base and the mattress there is a large chest of drawers to be used for storing various objects, from blankets to duvets, from seasonal change boxes to shoes and bags.
Wardrobe bed
A variant of the container bed provides that in the bed structure there are retractable drawers and is often used in children's bedrooms, using the drawers to store games or various linen.
The system is always the same: a storage container placed inside the space occupied by the bench. There are different types … those with an opening in the upper part, those with a side opening … but they all collect various objects making the most of the space used.
Among the various types of wardrobes it is advisable to choose those with sliding doors that do not require space ahead for opening. Often the doors are partially or totally replaced by mirrors, which also makes them multifunctional as well as space-saving.
Space-saving furniture for the children's room
The children's room is a room where multifunctional furniture has a great use …. In addition to the wardrobe bed, as a space-saving solution, there are bridge bedrooms that exploit the height with shelves and furniture without affecting the walkable space.
Often in these bridge solutions there are also shelves with adaptable tops as a desk.
A solution that takes advantage of the height is that of bunk beds, placed vertically and suitable for two children sharing the room.
If the children's room has enough space, it is good to insert a desk or PC holder which usually have additional shelves below the main one or in any case have enough space to store a low chest of drawers but suitable for keeping the stationery in order.
Space-saving solutions for the kitchen, hallway and bathroom
The space-saving solution par excellence in the kitchen is the extendable dining table , designed to offer space for more seats when needed and to occupy as little as possible when not needed.
For small spaces such as corridors or entrances it is good to use furniture with reduced depth, such as three-tiered shoe racks , which offer the possibility of being used also to support common objects such as keys or wallets.
For the bathroom there are nice solutions such as this towel rail and numerous compositions that take advantage of the height, excellent especially for bathrooms that are not too spacious.