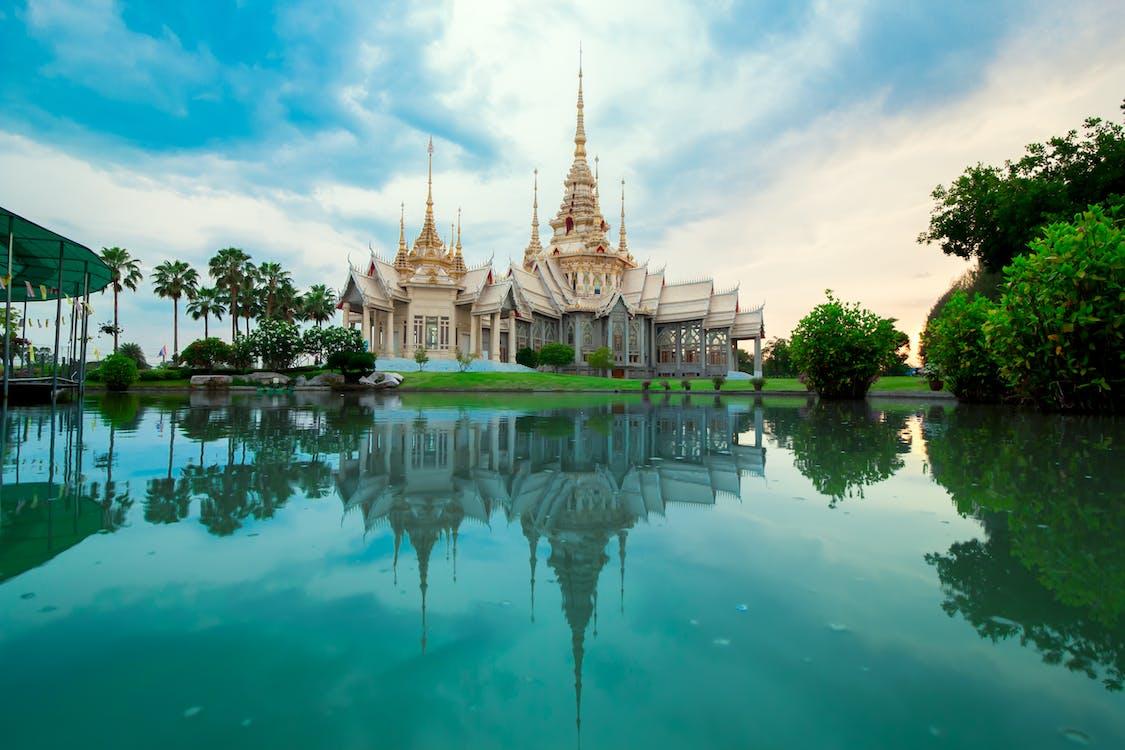 The Perfect Itinerary for Sailing on a Catamaran in Thailand
The modern world can sometimes feel like it is one of endless pressures. Work is something that we all must do, whether we are employees or running our own businesses and it takes a lot out of us all at times.
That is why holidays are so important and most people favor locations that are far removed from their everyday lives. Cruising around the islands of Thailand in a chartered boat certainly fits that bill and is one reason why sailing holidays in Thailand are so popular.
Making a success of such a trip involves quite a bit of planning though and working out an itinerary will really help. That is what we have set out to do in this article, so that your Thailand sailing holiday is relaxation all the way.
Stage One – Chartering the Boat
Before you can think about what you want to do when you get to Thailand, you will have to find a boat charter company and book your chosen craft. In the majority of cases, the boat choice will come down to a straight pick between a luxury yacht or a catamaran.
Let's look at the advantages and disadvantages of each.
Yacht Advantages
Fast on the water
Fun and exciting to sail
Plenty of luxury
Cheaper to hire
Yacht Disadvantages
Tough for inexperienced sailors to handle on the water
Less spacious
Hard to moor
Catamaran Advantages
Lots of space
Easier to sail and more stable
Easy to moor
Disadvantages
More expensive to charter
Most charter companies will advise people who have not sailed very often – or ever – before to charter a catamaran because they are easier to sail. A good charter provider such as Borrow a boat will offer chartered trips to Thailand in the company of qualified and experienced crew members, as well as without.
Given the sheer amount of space that there is on a catamaran, the presence of a small crew does not need to feel intrusive. It will provide additional security if you sail to Thailand outside of the ideal weather months between November and March.
Alternatively, if you pick the best sailing period of the year, the chance to cruise the different islands of Thailand in comfort and luxury will make for an unforgettable holiday.
Thailand Sailing Holiday Itinerary
Day One – Phuket
Start off your sailing holiday on the island of Phuket, which you can reach via its marina. The waters of the Phang Nga Bay that surround it are warm at all times of the year and perfect for swimming, skiing, snorkeling or scuba diving.
In the evening you can take a stroll through the Chillva Night Market in the Old Town district of Phuket. This has a bohemian feel and offers everything from handmade jewelry to street food.
Day Two – Koh Hong Island
Move on to Koh Hong Island on day two and have a dip in its huge lagoon, before cruising to Krabi, which boasts some of the best beaches to be found in Thailand. If you have the energy left for more sailing, take the catamaran on to Ao Nang Beach where you can berth for the night and have something to eat at the Reeve Club Krabi.
Day Three – Racha Noi
This is one of the Racha Islands, to the south of Phuket, and it is totally uninhabited. It is known for having great places to dive from, so this is an ideal chance to indulge in some water sports without anyone seeing you.
Day Four – Koh Yang
Known as James Bond Island, this will be an absolute must for any movie fan as it is where much of The Man with the Golden Gun was filmed. There is plenty of space in the marina to berth your boat before wandering in the footsteps of 007. If you get bored, Koh Panyi and its Sea Gypsy Village are just across the water.
Day Five – Chiang Rai
This is one of the most beautiful of all cities in Thailand and well worth coming ashore for. The landscape has lush green forests and waterfalls against a backdrop of mountains, giving it the feel of paradise on earth.
It is also home to Lam Nam Kok National Park which is great for trekking through.
Day Six – Phi Phi Islands
This set of islands is another part of Thailand used for a famous movie – in this case The Beach. If you have ever seen that, you will have some idea how lovely they are.
They make a fine spot for snorkeling and the waters contain everything from turtles to sharks.
Day Seven – Bangkok
Conclude your Thailand sailing holiday by exploring its capital city. Bangkok has historic attractions like the Temple of Dawn and the Grand Palace.
However it also has the best nightlife in Thailand, with near-the-knuckle cabaret shows, plus the chance to shop for authentic trinkets after dark at the Patpong Night Market. No trip to Thailand would be complete without spending at least one day in Bangkok.
So now you have an itinerary for a fantastic holiday in Thailand and sailing will give you license to move from place to place whenever the mood grabs you. From beauteous beaches to naughty nightlife, Thailand is a country that really does have it all.
Also visit: Neon Purple Aesthetic