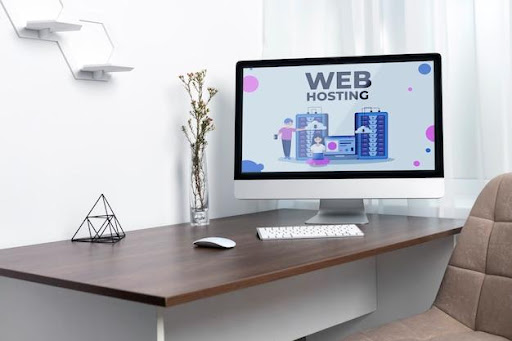 5 Things to Consider When Choosing a VPS Hosting Service
You might have started with a shared hosting plan for your startup earlier. You now consider upgrading your hosting plan to include extra storage and bandwidth as the number of visitors to your company website or online store increases.
By investing in a dedicated server, you can tailor the server to your company's needs, which will help maximise performance, improve security, and increase flexibility while managing traffic spikes. However, purchasing a dedicated hosting package right away could be costly for your company.
You might not be able to spend much on a hosting plan if your small business is operating on a tight budget. In such a situation, the ideal option is VPS or virtual private server hosting because it offers the combined features of dedicated and shared hosting. Since VPS hosting provides enormous storage space to manage multiple sites and root access to have control, it is preferred over shared hosting by several startup businesses and SMEs.
VPS provides virtual server space with the functionality of an independent server. Due to the private space and opportunities to tailor the resources by installing particular applications, VPS hosting is preferred by most website developers and online store owners. They share the server and resources with many other websites, but in independent virtual spaces with their own operating systems, CPUs, and RAM.
With numerous reliable web hosting providers offering various VPS hosting plans like Standard, Professional, and Enterprise created for different user profiles, it is easy to find a package suitable for your business. For instance, the Standard package is designed for users that want to host several resources on a limited budget. Developers and companies who need a lot of storage space for programs and databases may choose the Professional and Enterprise packages.
In case you want to free yourself from managing a server and focus on growing your company, you have the option for selecting managed service levels. Depending on your business needs, you can select a Managed or Fully-Managed package. The web host will use cPanel and WHM (Web Host Manager) under these plans to manage the servers and resources.
Nonetheless, it is essential to sign up with a reliable hosting company that can meet your business needs. Here are some key points to think about when looking for the best VPS web host for your business website.
Website security
You need to check the security features offered for various hosting plans before deciding on the web host. Does your package include protection against DDoS and misalliance attacks, technical help, and 24-hour monitoring?
Server locations
Knowing your hosting company's server locations is important since they will affect how quickly your website loads for visitors. The closer the server locations are to your target market, the quicker your website will load. You can choose enterprise data centres run by VPS hosting providers at various locations in Europe, Australia, and the USA. To ensure the quickest webpage loading times, they have several 10GB per second tier-1 networks installed in each of their facilities.
Continued scalability
You must confirm that a web host provides a variety of services. Most SMEs and small business owners choose VPS hosting because it enables them to adapt to the ups and downs of their company's needs. For a new website, shared hosting is a reasonably affordable choice. However, switching to a VPS as your website grows will provide complete data isolation, resource customization, and high-speed web services.
You can start small with VPS hosting and grow when there are more and more visitors to your site. You can scale your website up by upgrading your hosting package to include extra storage, power, and speed with a dependable hosting service provider.
Full root access
With the right VPS hosting plan, you can have control of your server and resources. Whether you run the server or not, you have complete root access to carry out any task you desire whenever you want. You can alter the resources by installing your favourite operating system and software in VPS hosting. deepdotweb coadmin to years
Guaranteed uptime
You may lose traffic to your site if it is down. It will affect your business, which in turn will have an impact on revenue and profits. Choosing a leading web hosting provider will enable you to have a service-level agreement (SLA) with a high-speed virtual server and guaranteed uptime of 99.99%. Thus, your website will always remain active and accessible to users.
One criterion for ranking on search engines is quicker loading of websites, which is possible through a reliable network uptime. VPS hosting helps improve a website's performance and loading speed as it offers greater possibilities for customization of server resources.
If you are looking for a great hosting experience at an affordable price, choose a VPS hosting provider who can meet the aspects explained.