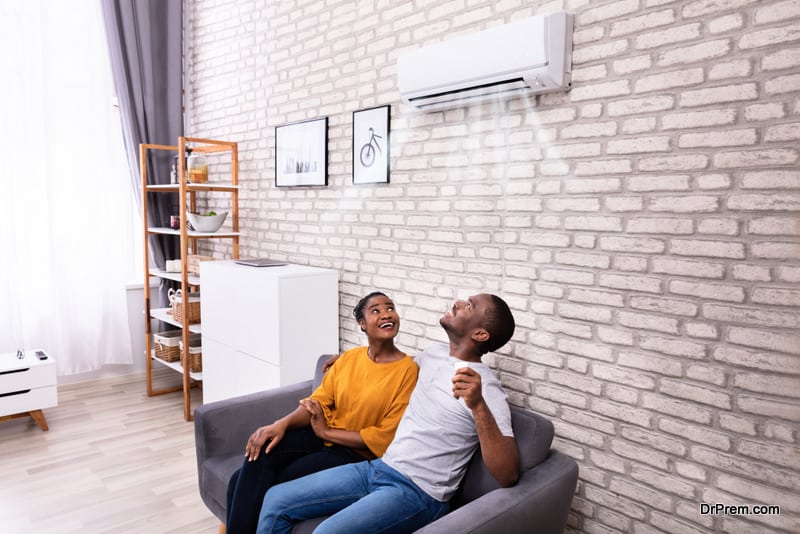 4 Things to Know Before Buying an Air Conditioning System
The choice of an air conditioner depends on the varying needs of people. You may experience weather conditions that require AC for heating or cooling or sometimes both, and the choice of air conditioning can be quite confusing as it must meet all your requirements, as well as help you save on energy bills. Therefore, your primary purchase objective should be energy efficiency, cost-effectiveness, and the ability to combat heat and cold. However, before buying one, you may want to do some research so that you don't buy the wrong-sized and expensive appliance for your home. So to help you with your purchase below is a list of things you must consider:
Type of System
You get a variety of air conditioners in the market catering to different spaces, budgets, and needs of people. Meanwhile, the four common types of systems available are:
Wall/window: These ACs work by cooling the inside air and pumping the hot air outside. While this type of air conditioning is less common now, you can still get one if you need one for cooling a medium to large-sized room.
Split-system: These systems have one indoor and one outdoor unit and are efficient for cooling up to 60 square metres.
Multi-split: These systems have one outdoor unit and two or more indoor units. These units are ideal for heating or cooling two or three individual rooms and can be an energy-efficient option.
Ducted: Ducted systems have an internal central unit and an external compressor unit connected to air outlets that run underneath or through the house. While these systems are the most expensive to install, they can help save energy in the long term.
Mounting Options
You can use floor-mounted systems where the system gets mounted on the wall but remains at floor level, which suits the configurations of the room better. You may also use high wall-mounted ACs for easy airflow across the room. There is also the cassette mounting option, where the indoor unit is mounted on the ceiling. As such, these systems are more powerful than the wall-mounted ones and are used when other mounting options cannot be used.
Capacity Requirements
Different ACs have different capacities, and the choice is based on the size of the room needed to be heated or cooled. Meanwhile, if your AC is overpowered, it will result in the room getting hot or cold easily, which may increase your running costs. When your system is underpowered, it may work too hard, which may cause excessive wear. So, for your information, small rooms, especially bedrooms, usually require a 2.5 kilowatts system, while open areas may need 6 kilowatts or more for effective heating or cooling.
Features and Functions
While buying an air conditioner, don't forget to look into the unit's functions and features. So, you may want to consider the energy rating of different models to know which will best meet your needs. Then, you must check fan speeds, and it is best to select a model with multiple fan speeds and a wide airflow range to get the desired results.
Next, look for the thermostat, which determines the ability of your AC to deliver the target temperature. As you set your desired temperature, the thermostat can measure the indoor temperature and adjust the output accordingly.
Buying an air conditioner can be a hefty investment, and you should be careful every step of the way. Also, get a licensed individual to set up an air conditioner that offers a warranty on the electric work. So, make sure that your check the technician's accreditations before getting the job done.